Lunch with Professor Bauer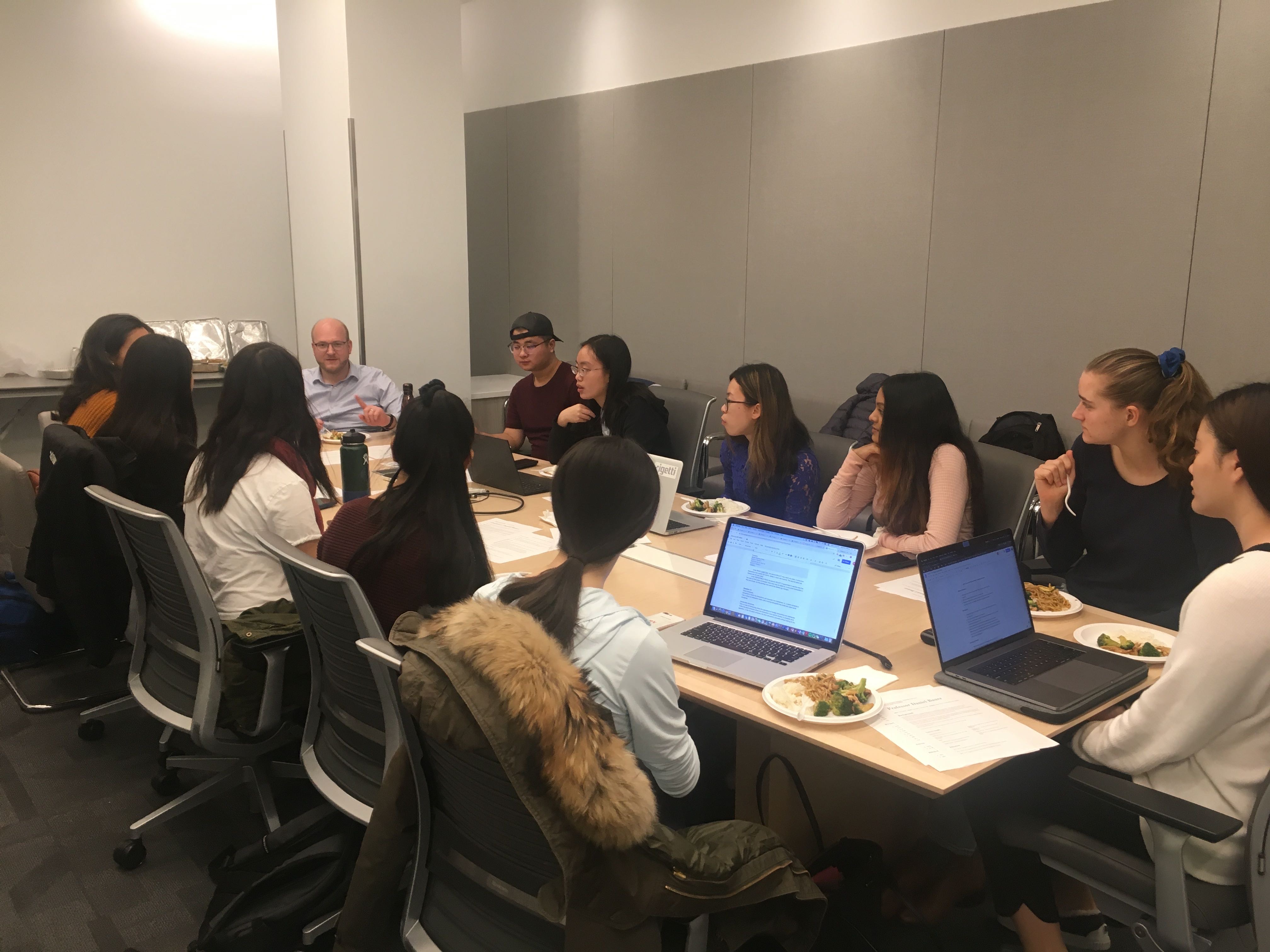 On November 25th, WiCS hosted a lunch with Professor Bauer. Discussion topics included his research in Natural Language Processing (a class he has taught at Columbia many times), as well as the Computer Science curriculum at Columbia and how it can be improved to add more structure. He also talked about his teaching experience and gave the students present advice on classes and tracks!
Be sure to sign up for our mailing list and like us on facebook to find out more about interesting events and opportunities at WiCS!